Pakistan seeking US help for ease and peace along border with India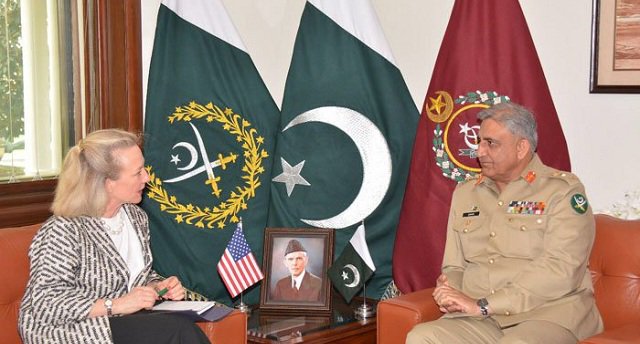 Foreign Minister of Pakistan, Shah Mehmood Qureshi said in his speech at the Asian Society, on the sidelines of UN General Assembly in New York, that Pakistan wants to help US in Afghanistan but in return it wants that US tells to India for peace and ease at India-Pakistan border.
In his remarks, Qureshi mentioned about growing ties between India and US and said that Pakistan has no problem with the strengthening India-US relationship.
Qureshi said, "Today India is a strategic partner of the US, we have no problem with that… Have new ones, (but) why lose old friends".
He said, "If the US wants us to help (in Afghanistan) and we want to help in our own interest… then they have to tell their new strategic partner to give us ease on the eastern side so we can concentrate on areas of mutual interest".
India-US had first 2+2 dialogue on September 6, 2018, between foreign ministers and defence ministers of both countries, in which both countries signed COMCASA (Communication Compatibility and Security Agreement), under which India will be able to access high end US defence technology.
Pakistan FM Qureshi accused India of financing and facilitating terrorism that is harming Pakistan. He said that Jammu-Kashmir dispute that is on UN agenda since last 70 years is an obstacle in peace between two countries.
He said, "Pakistan continues to face terrorism that is financed, facilitated and orchestrated by our eastern neighbor".
He added, "The unresolved Jammu and Kashmir dispute hinders the realization of the goal of durable peace between the two countries…For over 70 years it has remained on the agenda of the U.N. Security Council and a blot on the conscience of humanity".
US uses land route through Pakistan to reach Afghanistan and for military logistics, US also has ground communication cable for its military bases in Afghanistan through Pakistan.
Earlier, US had offered for mediation in peace talks between India and Pakistan on Jammu-Kashmir dispute, but India has cleared that India doesn't need involvement of any third party in resolving its bilateral disputes.